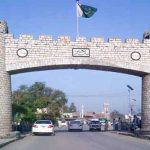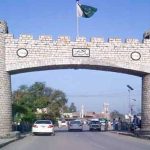 MINGORA: Special police unit Malakand Region on Wednesday has arrested a hardcore militant named as Ehsan-ur-Rehman who was wanted to police in several bomb blasts targeting vehicles of security forces.
According to reports, Ehsan-ur-Rehman belonged to a proscribed organization and was arrested from Malam Jabba area of Swat.
Ehsan-ur-Rehman was wanted to police in a bomb blast on police mobile van in 2015 wherein four police cops had sustained injuries.
The accused was wanted to police in several other terror activities as well.
As many as 43 terrorists have been arrested in Khyber Pakhtunkhwa as special police unit has so far conducted 32 operations in the province during the current month.