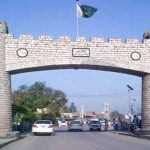 LAHORE: Pakistan team selector Inzamam-ul-Haq has confirmed either Haris Sohail or Umar Amin will be flown in to England to replace Umar Akmal in the upcoming ICC Champions Trophy.
Talking to reporters, Inzamam said middle-order batsman Umar Akmal had failed fitness tests ahead of the tournament and as a result, he had been withdrawn from Pakistan's Champions Trophy squad.
The chief selector clarified that the team management conducts fitness tests prior to every series.
"Umar Akmal was fit before the Pakistan Cup. However, he failed the fitness tests before the Champions Trophy. He would have to pay attention to his fitness," Inzamam said.
He added that the board was reviewing names of Haris Sohail and Umar Amin as a replacement for Akmal, noting that both the batsmen had performed well at Pakistan Cup.
On Sunday, Chairman Pakistan Cricket Board Shahryar Khan had confirmed Umar Akmal was returning to Pakistan after failing two fitness tests in the team's camp ahead of the tournament.
"We have a policy not to carry unfit players, it has been decided to call him back and send a replacement," he had said.
This is not the first time that Umar Akmal has come under fire for poor fitness. He had also failed the PCB's annual fitness assessment test earlier this year and was, subsequently, dropped from the squad for the tour to the West Indies.
He was, however, recalled to the Champions Trophy after a reasonable performance in Pakistan Cup earlier this year.