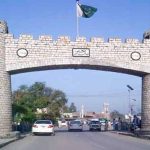 DUBAI: Pakistan's Hasan Ali maintained his hold on the International Cricket Council (ICC) rankings as the top ODI bowler.
Hasan Ali finished ahead of Imran Tahir from South Africa and Jasprit Bumrah from India.
Mohammad Hafeez (23) and Mohammad Amir (25) were other Pakistani bowlers who ranked in the top 50.
India's Virat Kohli was the top ODI batsman followed by AB de Villiers from South Africa and Australia's David Warner.
Babar Azam ranked fourth on ODI batsmen list and Mohammad Hafeez was the top-ranked ODI all-rounder
Babar Azam ranked fourth was the top Pakistani batsman in the rankings. Mohammad Hafeez (26), Azhar Ali (35) and Fakhar Zaman (46) were other Pakistani batsmen featured in the top 50.
In the all-rounders, Mohammad Hafeez ranked first ahead of Shakib Al Hasan from Bangladesh and Sri Lanka's Angelo Mathews. Imad Wasim was ranked fourteenth.
South Africa topped the rankings, while Pakistan was in sixth place.
Steve Smith from Australia was ranked as the top test batsman followed by Virat Kohli (India) and Joe Root (England). Pakistan's Azhar Ali (8), Asad Shafiq (28) and Sarfraz Ahmed (34) were featured in the top 50.
England's James Anderson was the top-ranked test bowler followed by Kagiso Rabada (South Africa) and Ravindra Jadeja (India).
Yasir Shah (15), Wahab Riaz (23), Rahat Ali (35), Mohammad Abbas (42), Mohammad Amir (44) and Imran Khan (48) were Pakistani bowlers among the top 50.
Bangladesh's Shakib Al Hasan was the top-ranked test all-rounder, while no Pakistani featured in the top 20.
India was the top-ranked test team while Pakistan ranked seventh.
Indians Virat Kohli and Jasprit Bumrah were the top-ranked T20 batsman and bowler in the rankings. Shakib Al Hasan from Bangladesh was the top-ranked T20 all-rounder.
Babar Azam ranked tenth in T20 batsman while Imad Wasim was the second-ranked T20 bowler. Shoaib Malik was ranked ninth on the all-rounders' list.