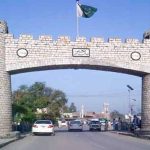 LONDON: Hassan Nawaz and Hussain Nawaz have on Tuesday decided to not attend last rituals of Kulsoom Nawaz in Lahore owing to legal complications.
The dead body of late Kulsoom Nawaz will be brought back through PIA's flight on Friday whereas the former first lady will be laid to rest in Jati Umra after Juma prayers.
The accountability court had declared former prime minister Nawaz Sharif's children Hassan Nawaz and Hussain Nawaz as absconders after both failed to appear in the court despite non-bailable arrest warrants issued against them.
Hassan and Hussain, who are facing corruption cases in Pakistan, are residing in London.
Begum Kulsoom Nawaz, the wife of former prime minister and Pakistan Muslim League-Nawaz (PML-N) supremo Nawaz Sharif, on Tuesday passed away at London's Harley Street Clinic after a prolonged battle with cancer.
The news was confirmed by PML-N president Shehbaz Sharif. Kulsoom Nawaz is survived by her husband and four children, Hassan, Hussain, Maryam and Asma.
"My sister-in-law and wife of Mian Nawaz Sharif, Begum Kulsoom Nawaz is no more. May her soul rest in peace," Shehbaz Sharif said in a twitter announcement.
"Nawaz Sharif had always consulted Kulsoom Nawaz during his tough hours. She [Kulsoom Nawaz] challenged dictatorship courageously," stated Shehbaz while adding at the same time late Kulsoom's affiliation with democracy was proven and time-tested.