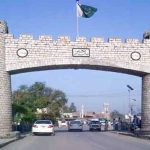 QUETTA: After successful negotiations between Balochistan government and Quetta sit-in organisers, the participants have agreed to bury the 11 colliers massacred by terrorists last week in Machh area of Balochistan's Bolan district.
National Assembly Deputy Speaker Qasim Suri said that "right after the burial", Prime Minister Imran Khan will leave for Quetta and will be accompanied by Chief of Army Staff Gen Qamar Javed Bajwa. Minister for Maritime Affairs Ali Haider Zaidi who had been spearheading talks in Quetta on behalf of the government said such incidences of violence must now come to an end. "We are making amends for the last 70 years," he said.
Zaidi said that a written agreement had been reached with the Shuhda Action Committee. "No such written accord has ever been struck before with any other government," he remarked. Zaidi also announced scholarships on behalf of his ministry for the children of all the victims.
With the agreement reached, the sit-in by the families of the victims of the massacre, which had been staged for the past six days in freezing cold temperatures, came to an end and the bodies were carried away to be buried. Chief Minister Balochistan Jam Kamal Khan thanked the mourning families for agreeing to bury their loved ones. The chief minister said that this should be a learning lesson for the rulers of the country, adding that the demands met today should have been met without this sit-in.
Ten colliers were killed and four others were seriously injured on Sunday after armed men attacked them at a coal field in Balochistan's Bolan district.