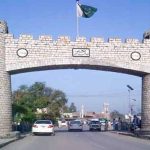 KABUL: Since July 5, heavy rains and unseasonal flooding has killed at least 39 people,  including nine children, in five provinces of Afghanistan, said UN Office for the Coordination of Humanitarian Affairs (OCHA).
Details indicate that in the previous week, there have been more instances of flash flooding in Afghanistan's east, south, south-east, and central provinces.
Around 2,900 houses have been damaged or destroyed by the heavy rains, and also disrupted livelihoods, a tenfold increase from the previous reporting period.
Critical civilian infrastructure such as roads and bridges have also been impacted. The rains have caused land to slide, exposing unexploded ordnance from four decades of war and conflict, which are transported into several villages of Paktia.
Families assessed to date report needing emergency shelter, non-food items, food and water, sanitation, and hygiene support.
This is the third time that the eastern region has experienced flash flooding in less than a month, with 19 people killed and 131 people injured.
Moreover, in eastern Nangarhar and Nuristan, some 500 families were affected and about 800 hectares of agricultural land were destroyed, along with four mosques, two canals, five local flour mills, a bridge, 19 km (12 miles) of road and three schools.