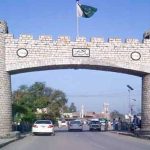 The Higher Education Commission (HEC) on Wednesday said that it is up to the universities to decide whether they wanted to conduct in-person or online exams, days after protestsaught pace against on-campus examinations.
In a long Twitter thread, the HEC said that it has taken notice of students' concerns regarding in-person examination.
"The apprehensions of students were reviewed carefully in consultation with the vice-chancellors of all the provinces and regions, keeping in view the difficulties brought about by the pandemic and opening of universities from February 01, 2021," HEC said. HEC said that it has allowed universities to use their discretion to conduct exams — either on-campus or online as long as the chosen mode provides "a fair assessment of students' performance."
Moreover, the HEC warned the universities that on-campus exams could only be conducted under strict compliance with all of the COVID-19 protocols. Universities may also have to organise make-up classes for two weeks.