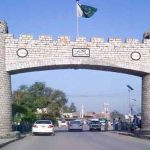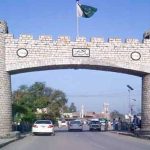 ISLAMABAD: Chairman Higher Education Commission (HEC) Dr Mukhtar Ahmad has said that sub campuses of FATA University will be established in all agencies to address the travel problems faced by students of far off areas.
He said this during a meeting with Parliamentarians from FATA in Islamabad on Monday.
The Chairman said under the Prime Minister's special initiatives for the students of FATA, Gilgit Baltistan, Balochistan and Interior Sindh, millions of students have benefited from different scholarships, laptop scheme and other such incentives and are getting education in leading national and international universities.
He said the HEC is focusing on impact driven research and to achieve this goal special measures have been taken.
He mentioned the Pakistan Education Network through which all national universities are interlinked and the research scholars can have access to international research journals.
Dr Mukhtar Ahmad said HEC has achieved success in its three pronged strategy of education which includes equal access to education for all, quality assurance and achievement of desired outputs.
He said as an analyzing body the Commission has been reviewing the impact and output of education in minimizing the integration gap within the society.
He expressed satisfaction that with an enormous increase in the number of female students in universities in all fields of education the male female student ratio in the educational institutions has almost been equaled.