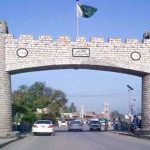 PESHAWAR: Excise Department Saturday recovered a large quantity of narcotics from a car near an interchange of Motorway.
According to the Excise Department, a car was searched near the interchange which was carrying 27 kilograms of heroin and eight kilograms of hashish.
Excise Department officials said a person has been arrested and a case has been lodged against him.