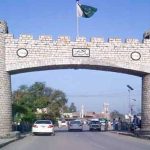 KARACHI: On the request of Health Ministry, a team of experts from the World Health Organization (WHO) Monday arrived in Karachi to help Pakistan in ascertaining the causes of the outbreak of HIV in Larkana and controlling it.
According to reports, Direct General Health Sindh Dr Masood Solangi received the team at Jinnah International Airport. The WHO experts would visit Larkana to meet officials from the Health Department of Sindh and other experts of the country, he said.
According to the spokesperson of WHO, key tasks for the WHO-led team will include ascertaining the source of the outbreak and controlling it; providing technical expertise, particularly in the areas of HIV testing, paediatric HIV treatment and family counseling; and ensuring adequate supplies of rapid diagnostic tests and antiretroviral medicines for both adults and children, as well as single-use needles and syringes.