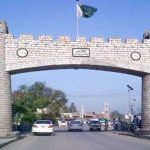 ISLAMABAD: Pakistan Muslim League-Nawaz (PML-N) leader Khawaja Asif on Wednesday expressed his satisfaction on Islamabad High Court's decision to suspend the Sharif family's sentences in the Avenfield corruption reference.
Speaking to the media soon after the decision was announced, Asif said, 'Justice has been served. We are thankful to God and hopeful that justice will prevail in all other cases."
Senior party leader Ahsan Iqbal also extended felicitations to the people of Pakistan after the verdict was announced.
"People from all provinces of the country prayed for Nawaz Sharif's release," he said. "I congratulate the millions of Pakistanis on this decision."
Commenting on the verdict, former Sindh governor Muhammad Zubair said: "We have been saying since day one that the cases against the Sharif family have no substance."
He further remarked that the cases against the Sharif family were politically motivated. "Justice was served but it was delayed. A single case was used to target the entire family," Zubair said.
Furthermore, PML-N Senator Dr Asif Kirmani noted that God had always granted victory to Nawaz.