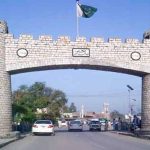 International Human Rights Watch has requested the International Cricket Council to suspend Afghanistan Cricket Board membership until the Taliban regime relaxes the country's restriction on women and girls' education and sports participation.
Menki Worden, head of Human Rights International Actions, has asked the International Cricket Council (ICC) to implement its own anti-discrimination policy and bar the Afghanistan Cricket Team from competing in international cricket until the Taliban lifts the ban on women's education and employment in Afghanistan.
Menki Worden, in his statement, said that ICC's values and principles demand for the development of both men and women from member countries.
Afghan Cricket Board yet to response to the Human Rights Watch demands.
It is pertinent to mention here that Australia had earlier called off its series against Afghanistan after the Afghan Taliban imposed restriction on women's participation in sports.