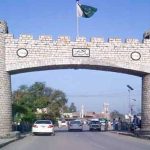 DUBAI: The International Cricket Council (ICC) has allower men's and women's teams across all formats of international and first class cricket to replace concussed players during matches following a two-year trial in the domestic game.
The rule has been included in the governing body's playing conditions and will be effective starting Aug. 1 when the Ashes series between England and Australia begins at Edgbaston.
Decisions on concussion will be made by the team's medical representative while the incoming player, who will be allowed to bat and bowl, must be deemed a "like for like" replacement approved by the match referee.