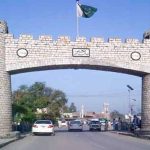 DUBAI: The International Cricket Council's (ICC) Dispute Committee on Tuesday dismissed the Pakistan Cricket Board's (PCB) claim against the Indian cricket board over the latter's refusal to play a bilateral cricket series.
"The Dispute Panel formed under the Terms of Reference of the ICC Disputes Resolutions Committee (DRC), the International Cricket Council has announced the outcome of the recent DRC proceedings between the BCCI and the PCB," said a press release by the governing body.
"Following a three-day hearing and having considered detailed oral and written submissions, the Dispute Panel has dismissed the PCB's claim against the BCCI. The judgement, which can be found here in full, is binding and non-appealable," the ICC added.
The PCB and BCCI were involved in a dispute over an agreement signed in April 2014 to play bilateral matches. India, however, did not honour the agreement and PCB as a result filed a notice of dispute with the cricket's governing body last November claiming damages from the BCCI.
The PCB demanded 70 million dollars in compensation from India, saying that a memorandum of understanding signed in 2014 had guaranteed six bilateral series between 2015 and 2023.
India-Pakistan ties, including sports and cultural contacts, plummeted after the 2008 militant attacks in Mumbai.
There has been just one bilateral tour since, when Pakistan visited India to play two Twenty20s and three one-day internationals in December 2012 and January 2013.