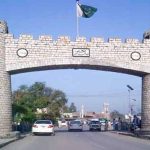 KARACHI: Pakistan's out-of-favour batsman Umar Akmal may find himself in hot water as he claimed that he was approached by bookmakers on several occasions for alleged corrupt activities.
Akmal, 28, said in a TV interview aired on Sunday evening that he was offered $200,000 by fixers to leave two deliveries in one of the matches.
He also claimed that he was offered money to skip matches against India.
"I was once offered $200,000 for leaving two deliveries. I was also offered to skip matches against India." Akmal said in the interview.
Pakistani batsman also said that he was approached during ICC World Cup, including the 2015 edition played in Australia and New Zealand.
His revelation has raised questions if the batsman had reported about this to anti-corruption officials. This correspondent spoke to multiple officials involved with the team during last few years and none had info if the batsman had reported the approach to relevant officials.
According to ICC anti-corruption code 2.4.4 and 2.4.5, players are bound to report all the corrupt approaches made to them during any event and failure of doing so carry a minimum punishment of five years.
Meanwhile, the international cricket council has launched an investigation into the matter and has expressed desire to speak to Umar Akmal.
"The ICC is aware of a recent interview given by Umar Akmal. Whilst we not that there is no suggestion that any fix actually took place, the ICC is reliant on players to report any corrupt approaches in timely manner," said an ICC spokesman.
"We are taking Akmal's comments very seriously. We have launched an investigation and wish to speak to Mr Akmal as matter of urgency," the spokesman added.
There was no immediate response from PCB on the matter.