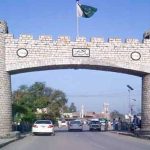 DUBAI: ICC Technical Committee on Wednesday ruled that the Indian women's cricket team is deemed to have forfeited each of three planned matches against Pakistan in the ICC Women's Championship Round 6, ICC reported.
The associated points ─ two points for each match ─ will be awared to Pakistan, and India will be considered to have scored 0 runs in each of the 50 overs in each match.
The matches in question were due to be played between Aug 1 and Oct 31 2016. However, these matches were not formally scheduled and ultimately did not take place.
The ICC Technical Committee made the decision after consideration of written petitions from the Pakistan Cricket Board and the Board of Control for Cricket in India.
Although the Technical Committee was sensitive to the current state of relations between India and Pakistan, it concluded that the BCCI had not been able to establish 'acceptable reasons' for not participating in this series.
The decision will have no effect on ICC Women Championship Points Table, and the Pakistan women's team remains at 7th place, whereas the Indian women's team remains at 5th place.