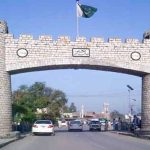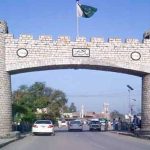 University admin accused of inciting violence against students
MARDAN: Khyber Pakhtunkhwa Inspector General Police (IGP) Salahuddin Khan Mehsud has said that there was no concrete evidence yet to register a case against Abdul Wali Khan students.
Addressing a press conference here on Monday, the IG said, "We did not find any concrete evidence under which an investigation or legal action can be launched against Mashal, Abdullah or Zubair."
Mashal Khan was lynched by an angry mob that accused him of committing blasphemy while another student Abdullah was injured.
The IGP informed reporters that prior to the murder, investigating officers had not found anything on social media but after the incident, there was a lot of activity.
He added that police had sought the FIA's help in the probe. "We have sought the help of FIA because there are manufactured, edited pictures and videos on social media sites for which we need an expert opinion of the FIA."
Responding to a question about the association of the arrested suspects with political parties, Mehsud said that the police will only consider the arrested individuals' suspects and not focus on their political affiliations.
"I will ensure that the investigation is impartial," he said. "Details of the incident will be submitted to the Supreme Court tomorrow. It'll contain all major and minute details of our investigation," the IGP KPK said.
Meanwhile, Abdullah, was also tortured by the violent mob, has blamed the university administration for inciting the mob to violence against him and the slain Mashal.
In his statement to the police and court, Abdullah said the university admin tried to force him to accuse his friend Mashal of committing blasphemy prior to the tragic incident.
"On April 13, the university admin summoned me to Mass Communications' chairman office and tried to pressure me into saying that Mashal had committed blasphemy," Abdullah recounted.
"I refused to comply with their demand. Neither Mashal nor I had committed any blasphemy," he said in his statement.
Abdullah then narrated how the admin allegedly incited other students to violence against him and Mashal.
"After I refused, the admin issued the notification and encouraged other students to go to Mashal's hostel. Then the university admin and the students began to torture me and Mashal," he continued.
He added that the Mardan police personnel saved him from the violent mob.
Abdullah, who hails from the Brawal tehsil of Upper Dir, is in protective custody of the police.