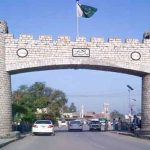 KARACHI: Inspector General of Police, Sindh, Ghulam Haider Jamali Wednesday constituted a high level inquiry committee to investigate alleged custodial killing of a worker of the MQM, Muhammad Waseem.
Karachi Police spokesman, Atiq Shaikh told journalists that the committee comprising senior police officials including Karachi police chief, Deputy IG and the SSP East will conduct the needed enquiry.
Moreover, in compliance to IG-Sindh's instruction Karachi Police Chief and Additional Inspector General of Sindh Police, Ghulam Qadir Thebo has suspended concerned Station House Officer, Masood Razzaq.
Needed action has also been taken against the four police officers investigating Waseem.
Muhammad Waseem, a resident of Baldia Town was arrested Tuesday from Dalmiya for his alleged involvement in theft, however, according to police sources weapons were also recovered from his possession. — APP