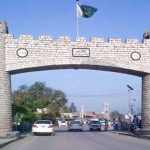 ISLAMBAD: Islamabad High Court (IHC) has approved chairman PTI Imran Khan's bail bail arrest in a case registered over protest against the decision in the Toshakhana case till March 21.
The Islamabad High Court chief justice Amir Farooq heard the pre-arrest bail of the Imran Khan. The court ordered Imran Khan to join the investigation.
Imran Khan's request for exemption from appearance was also approved by the court.
Advocate General of Islamabad said that Imran Khan was neither joining the investigation nor appearing before the court
The court asked Imran Khan's lawyer about non-cooperation in the investigation. Imran Khan's lawyer said that no investigating officer had gone to Lahore for investigation. The court asked, did the investigating officer summon Imran Khan? The advocate general replied that the accused has to join the investigation, he is not summoned. Imran Khan's lawyer promised that the PTI chairman will join the investigation.
The court ordered the Chairman of Tehreek-e-Insaf to join the investigation and extended the Imran Khan's bail till March 21.