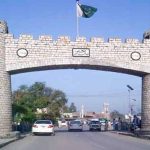 ISLAMABAD: A division bench of the Islamabad High Court (IHC) on Monday turned down a request by the National Accountability Bureau (NAB) to take up appeals filed by the imprisoned members of the Sharif family seeking suspension of their sentences after summer vacation.
The two-judge bench, comprising Justice Athar Minallah and Justice Miangul Hassan Aurangzeb, was hearing the appeals filed by former premier Nawaz Sharif, his daughter Maryam Nawaz and son-in-law Captain (retd) Safdar against their sentences.
At the outset of the hearing, Justice Minallah asked both Sharifs' lawyer, Khawaja Haris, and NAB deputy prosecutor Sardar Muzaffar, if they had confidence in the present bench.
They both said they reposed trust in the bench after which it began hearing of the case.
The NAB lawyer requested the judges to take up the convicts' appeal seeking suspension of their sentences after summer vacation.
The bench rejected his request, saying their appeals will be fixed for hearing as per routine.
On July 6, the PML-N supreme leader was awarded 10 years in prison, while his daughter Maryam and her spouse Capt Safdar were handed seven years' and one year's prison term, respectively.
Subsequently, Sharif and members of his family approached the high court, challenging their conviction and seeking release until a decision on their sentences.