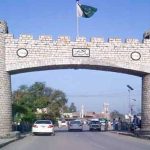 ISLAMABAD: The Islamabad High Court (IHC) on Friday fixed the Pakistan Tehreek-e-Insaf (PTI) supremo Imran Khan's petition for hearing against his disqualification by the Election Commission of Pakistan (ECP) in Toshakhana reference.
The IHC will hear the former premier's petition on December 8.
Chief Justice Amir Farooq on Friday approved the miscellaneous application of Imran Khan requesting early hearing in Toshakhana ruling and fixed the date.
Imran Khan had challenged the ECP's ruling of disqualification in the ToshaKhana reference in IHC.