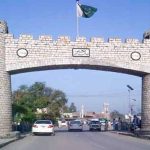 ISLAMABAD: Islamabad High Court (IHC) on Saturday constituted two-judges bench on petitions filed by Pakistan Muslim League Nawaz (PML-N) supremo Nawaz Sharif, his daughter Maryam Nawaz and son-in-law Capt (retd) Safdar against imprisonment sentences in Avenfield reference case.
The bench will assume hearing on petitions in the upcoming week.
As per details garnered, bench will be headed by Justice Amir Farooq and also includes Justice Gul Hassan Aurangzeb.
Nawaz, Maryam and Safdar have filed separate petitions against imprisonment sentences in the Avenfield reference case. The petitions seek bail and annulment of imprisonment sentences.
On the other hand, the legal team of National Accountability Bureau (NAB) will also appear before IHC in the next week in Avenfield reference case. IHC will also assume hearing on Sharif's petition seeking transfer of hearing of Al-Azizia mills and Flagship references from to another court.
It would be suffice here to say that Sharif along with his political heir-apparent Maryam Nawaz and son-in-law Safdar are serving 10-year, 7-year and 1-year jail sentences in Adiala Jail in Avenfield reference case. The reference was filed by NAB on directives of Supreme Court of Pakistan in Panama Papers case.