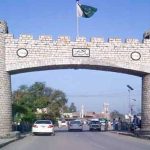 ISLAMABAD: Islamabad High Court (IHC) on Thursday has issued restraining order for 10 days on sugar inquiry commission report.
During the hearing on a plea submitted by Sugar Mills Association against inquiry report, Chief Justice of Pakistan (CJP) Gulzar Ahmed has barred National Accountability Bureau (NAB) and Federal Investigation Agency (FIA) from taking action against mills owners.
The court has directed to sell sugar at Rs70 per kilogram, adding that the commission was formed for common man.
We will ask the government about the scandal by issuing notice, till then, the sugar will be sold at Rs70 per kg. Sugar is a need of a laborer and he is giving subsidy on Coca Cola, CJP remarked.
Meanwhile, Justice Athar Minallah asked why the poverty-stricken people are not getting their basic rights.
Earlier, owners of 17 mills, including Pakistan Sugar Mills Association, challenged the report of sugar scandal inquiry commission in the IHC.
Pakistan Tehreek-e-insaf (PTI) senior leader Jahangir Tareen, Son of Speaker Punjab Assembly Chaudhry Pervaiz Elahi, Member of National Assembly Chaudhry Moonis Elahi, brother of the Federal Minister Khusro Bakhtyar said to be among the petitioners.
The petitioners named federal government, Home Secretary, FIA, Special Assistant to Prime Minister Imran Khan for Accountability and Home Affairs Shahzad Akbar, Directorate General (DG) FIA Wajid Zia and members of the Commission of Inquiry parties in the plea.
The claimants had sought annulment of the formation of Commission of Inquiry, the report and the approval of the Federal Cabinet.