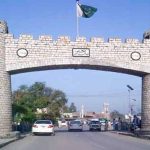 ISLAMABAD: The Islamabad High Court (IHC) on Thursday suspended decision of the Election Commission of Pakistan (ECP) removing Farooq Sattar as convener of Muttahida Qaumi Movement-Pakistan (MQM-P).
The court while hearing a petition of Farooq Sattar has directed the Commission to restore Sattar on the post of party convenership.
IHC also issued notices to ECP and convener of MQM-P Bahadurabad Khalid Maqbool Siddiqui while directing them to submit their response by April 11.
The ECP on Monday had sacked Farooq Sattar from the position of MQM-P convener.