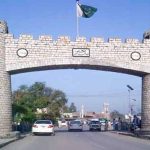 ISLAMABAD: The Islamabad High Court (IHC) on Wednesday directed the government to public details of the gifts presented to former Prime Minister Imran Khan since August 2018 when he assumed office.
A single bench of IHC comprising Justice Mian Gul Hassan Aurangzeb directed the deputy attorney general to public details of foreign gifts retained by former PM Imran Khan.
As the hearing went underway, the petitioner argued that former PM Khan sold valuable state gifts which is clearly a violation of the constitution.
At which, the IHC judge remarked that no one is above the law and directed the assistant attorney general to raise foreign gifts matter before the new cabinet.
"Present details of all foreign gifts retained by former PM Imran Khan in next hearing," the IHC said while issuing directives to deputy attorney general.
The court also directed to recover all foreign gifts presented to government officials in past 20 years.
Assistant Attorney General Atiqur Rehman Siddiqui requested time to respond after which the court adjourned the hearing for two weeks.
Prime Minister Shehbaz Sharif recently accused PTI chairman and former prime minister Imran Khan of selling gifts received during foreign visits.