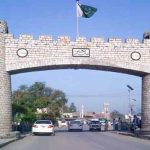 ISLAMABAD: The Islamabad High Court (IHC) on Friday ordered to remove name of Zulfi Bukhari, Pakistan Tehreek-e-Insaf (PTI) Chairman Imran Khan's close friend, from the blacklist.
Zulfi Bukhari had filed a petition in IHC against his name placed on blacklist while National Accountability Bureau (NAB) had requested to place his name on Exit Control List (ECL).
The court further directed to revoke travel restrictions imposed on Zulfi Bukhari.
IHC judge, Justice Aamer Farooq announced the verdict.
Let it be known that Zulfi Bukhari's name was on blacklist and the interior ministry had allowed him to travel to Saudi Arabia for six days to perform Umrah.