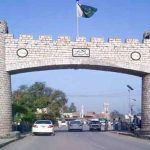 ISLAMABAD: Islamabad High Court (IHC) on Monday has reserved verdict on the maintainability of Pakistan Muslim League-Nawaz's (PML-N) petition against the government's decision to divert Rs24 billion of the China-Pakistan Economic Corridor (CPEC) for spending on parliamentarians' schemes.
During the hearing, Chief Justice of IHC Athar Minallah remarked that if court hears such appeals, it will affect supremacy of the Parliament. Matters that can be resolved in Parliament should not be brought to court, he added.
Meanwhile, PML-N's plaintiff Mohsin Shahnawaz Ranjha told the court that the government has diverted CPEC money to the parliamentarians' schemes over which Justice Athar said that you should approach Parliament for this issue as you are member of National Assembly.
Do not bring parliamentary issues in court, he went on to say.