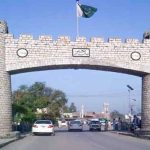 The Islamabad High Court (IHC) on Thursday directed former prime minister Imran Khan to submit a written statement to explain his relation with the girl Tyrian White, who is said to be his daughter.
During Thursday's hearing, the petitioner claimed that the PTI chief had failed to disclose that Tyrian was his daughter while submitting details of his assets and names of family members as part of submitting his nomination papers ahead of the national assembly election in 2018.
During the hearing the petitioner's lawyer Salman Butt submitted a declaration certificate by Imran Khan's first wife Jemima Goldsmith. The statement was used by the lawyer to claim that it proved Tyrian was Imran's daughter.
The petitioner's lawyer added that the declaration certificate notified that Jemima would not be a custodian of Tyrian , as she was willing to live with her aunt Carolina white.
The court then directed Imran to submit a written statement in January 27 at the next hearing of the case.
Imran Khan's attorney Salman Akram Raja asked the court to give the PTI chief time to submit the written statement in court.
Since Imran Khan has already has been de-seated from the national assembly over the Toshakhana scandal, there was no substance in hearing this case.
However, the petitioner lawyer Salman Butt argued that Imran Khan still retains the chairmanship of PTI, and that the court should hear the case.