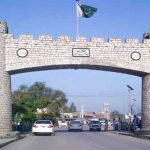 The Islamabad High Court (IHC) on Monday summoned a record of all FIRs registered against the former prime minister and PTI chief Imran Khan in the federal capital
IHC Chief Justice, Amir Farooq took up the petition of Imran Khan seeking a record of FIRs registered against him since his ouster as premier in April last year. Faisal Farid advocate appeared before the court to represent Imran Khan.
At the outset of the hearing, Faisal Farid pleaded with the court to summon record of the FIRs registered against the PTI chief, citing some of the FIRs were kept secret by the interior ministry.
"You should know the FIR is not a sealed document," IHC CJ said while responding to the arguments of the complainant's counsel. FIR is a public document after which the person is summoned b police for investigation, Justice Farooq remarked.
On the request of Imran Khan's counsel, the IHC issued summons to the interior secretary, IG police and the FIA and sought record of the cases lodged against the complainant.
The IHC also barred from arresting Imran Khan in an 'illegal' way and adjourned the further hearing of the case until March 27.