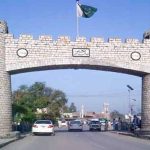 ISLAMABAD: The Islamabad High Court (IHC) may issue today an order on petitions of the incarcerated members of the Sharif family seeking suspension of the sentence awarded to them in the Avenfield properties references.
Yesterday, a division bench comprising Justice Athar Minallah and Justice Miangul Hassan Aurangzeb gave a final chance to the National Accountability Bureau (NAB) to conclude arguments on Wednesday (today).
The judges said that even if the NAB prosecutor did not conclude his arguments, a verdict would be announced on the petitions filed by former premier Nawaz Sharif, his daughter Maryam Nawaz and son-in-law Capt (retd) Safdar challenging the Avenfield verdict.
The bench directed the prosecutor to wrap up arguments by Wednesday (today) at any cost. "If the NAB does not complete its arguments, then we will announce verdict on the appeals keeping in view the NAB's written response in the case," the bench observed.
Justice Minallah remarked, "Seemingly, the accountability court's verdict was based on the assumption that the Avenfield properties are in possession of the former premier's children but he is the actual owner of the properties.
"The anti-graft watchdog had proved with verified evidences that the property was in possession of the accused and he is bound by the law to clarify whether it was their grandfather or father from whom they inherited the property," the NAB prosecutor argued.
But the accused failed to tell anything, he added.
Nawaz Sharif, his daughter Maryam Nawaz and her spouse Safdar, were convicted by an accountability court in the Avenfield reference case on July 6. Nawaz Sharif was sentenced to ten years in prison, while Maryam was imprisoned for seven years.
Sharif returned from Britain on July 13 after an anti-corruption court handed him a 10-year jail term and sentenced his daughter and political heir to seven years in prison over the purchase of luxury flats in London in the 1990s.
They were jailed in a case stemming from 2016 Panama Papers revelations that showed they owned the apartments through off-shore companies. Maryam was convicted for concealing ownership of the apartments.