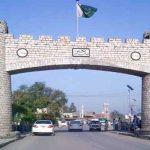 LAHORE: Daughters, Iman Ali and Rahma Ali, of veteran actor Abid Ali slammed the internet for spreading fake news about the demise of their father after he was hospitalized due to deteriorating health condition.
Abid Ali's family took to internet and refuted all the rumors about his death saying that the netizens turned the health of renowned actor into a joke.
His daughters, Iman Ali and Rahma Ali took to social media to slam those spreading fake news.
"The social media magnate whose drive is to post unverified news of such grave matter is utterly disgusting and disturbing," Bol star shared. "Our family has been through turmoil all in the name of breaking news. I hope such bloggers are brought to justice in public eye. The power of written words is very strong and should be treated with respect."
Rahma posted a story on Instagram and expressed, "He's alive, Alhamdullilah! And will be InshAllah!" He went on to tell that he is still at the hospital and resting peacefully. "For God's sake, don't spread fake news and let him stay alive for as long he does," she concluded.
On September 3, Renowned TV and film actor Abid Ali was hospitalized due to deteriorating health condition owing to liver disease whereas doctors have announced that his disease is already in its terminal stage.
His eldest daughter who is a top model and actress daughter Iman Ali has also appealed to the fans and the whole country to pray for his quick recovery. Abid Ali is undergoing a treatment at a private hospital in Karachi.
Actors started a campaign on social media to pray for his early recovery, many famous actors came forward for the moral support of the actor and his family.
Actress Iman Ali took to Instagram has asked pray for her father who is in a severe condition where his family has also been banned from meeting in the hospital.
"Papa has been extremely unwell for the past two months," his daughter's, singer Rahma Ali, shared on her Instagram handle. "Got treatments done, tried almost e try available medication, tasbeehsand Surah e Rehman too but now all the doctors have given us their final verdict. Basically they've told us there is nothing they can do to save him," she added.
Abid Ali, the prestigious award-winning actor who touched the heights of fame in television, was born in 1952 in Quetta. He is 67 years old and have three daughters including model/actor Iman Ali and singer Rahma Ali.