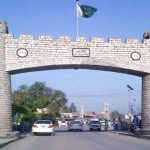 The International Monetary Fund (IMF) Executive Board meeting for the combined seventh and eighth review under the Extended Fund Facility (EFF) has been set for August 29.
The board will approve a tranche of $1.17 billion for Pakistan after it fulfilled all conditions.
The release of the tranche will provide the country with a much-needed boost as the State Bank of Pakistan now only holds $7.8 billion in foreign currency reserves, hence the renewal of the IMF program is necessary to fill the deficit in external finance.
Earlier in the day, Finance Minister Miftah Ismail confirmed that the letter of intent was sent back to the global lender with his and State Bank of Pakistan Acting Governor Murtaza Syed's signatures.
"There were minor edits that needed to be made in the Letter of Intent (LoI) and they were sent to the IMF," Miftah had said, while addressing an important press conference in Islamabad.
This development has paved the way for the IMF's executive board meeting. The government has promised the IMF that it would increase the Petroleum development levy (PDL) by Rs50 till January 2023 after reaching a consensus on the letter of intent (the document outlining the general plans of an agreement).
PDL of around Rs10 on petrol and Rs5 on diesel would be increased on September 1, sources told Aaj News, adding that that the levy will be increased by another Rs5.5 per litre in the coming months and by January 2023, the rate of levy will increase to Rs50 per litre on petrol and diesel.
According to the Memorandum of Economic and Finance Policy agreed with the IMF, Pakistan has to implement 10 major targets, including additional taxes of Rs.350 billion, a gradual increase in petroleum levy to Rs.50 per litre and an increase in electricity and gas bills.