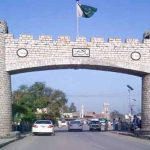 ISLAMBAD: The government started implementation of the IMF conditions for revival of the programme by deciding to collect the assets details of the civil servants from Grade-17 to 22.
According to a notification issued by Ministry of Finance, the assets declaration by the government officials from Grade-17 to 22 and their family members had been made mandatory. The government officials have to declare all their assets abroad and in the country. Their assets details could be share with relevant departments.
According to the notification, all banks are bound to provide details of the accounts of the government officials and their family members to FBR twice a year. The banks would provide accounts details on January 31 and July 31 every year. The banks would appoint a focal person for cooperation with the FBR. They should protect all government's officials accounts details data.