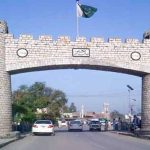 QUETTA: Pakistan Tehreek-e-Insaf (PTI) Chairman Imran Khan Sunday called for implementation of national action plan (NAP) for elimination of terrorism and termed the Mastung bombing a conspiracy to delay the elections.
He was talking to newsmen during his visit to Quetta, where he visited hospital to inquire after the health of the Mastung blast victims and condoled with the bereaved families including Siraj Raisani's family.
A total of 131 people were killed after a suicide bomber struck Nawab Siraj Raisani's election meeting in Mastung.
The PTI chief said that Pakistan's internal and external enemies were behind the Mastung attack. He held the non-implementation of the NAP  responsible for the current wave of terror in the country.
He termed Raisani as an asset to his party and a diehard patriot, saying that he realised the true scale of the Mastung tragedy after meeting the victims' families.
He said that the enemies wanted elections postponement, which would not be allowed.
He also criticised the corruption in the country and alleged that the last federal government was behind rigging in the 2013 general election.
The PTI chief reached Quetta earlier today to express solidarity with the families of Mastung victims as the country observed a day of national mourning.
Imran, accompanied by party spokesperson Naeemul Haque and other members, visited CMH to inquire into the health of those injured in the incident.
He later visited the Raisani family at their home to offer condolences.