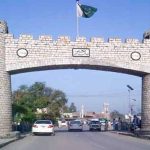 LAHORE: Pakistan Tehreek-e-Insaf (PTI) Chairman Imran Khan has been declared wining candidate from NA-131 after recounting of 2,835 rejected votes.
Imran Khan emerged as the winner again by 602 votes whose victory was challenged by the runner-up candidate, Khawaja Saad Rafique of the Pakistan Muslim League-Nawaz.
Khawaja Saad Rafique and Imran's representative Shoaib Siddiqui remained present during the process of recounting.
However, Returning Officer Muhammad Akhtar Bhangoo rejected the application of Khawaja Saad Rafique for complete recounting of polled votes in the constituency.
It is pertinent to mention here that PTI Chief Imran Khan had won elections from the National Assembly constituency by securing 84,313 votes whereas Khawaja Saad Rafique stood second by getting 83,633 votes.