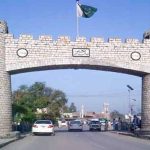 LAHORE: Punjab Law Minister Rana Sanaullah said on Saturday that Pakistan Tehreek-e-Insaf (PTI) Chairman Imran Khan has never been able to substantiate allegations he levelled against others.
Speaking to media here, the provincial minister said that they level false allegations and run away, adding that Imran accused Punjab CM Shehbaz Sharif of involvement in corruption worth Rs27 billion through 'frontman', but the PTI chief could not substantiate his allegations.
"Imran put all past budgets into Shehbaz's account," Rana said, adding that "whoever is telling all this to him is either trying to befool the PTI chairman or Imran himself is becoming a fool."
In response to Imran's allegations of allotment of plots worth millions to Ahad Cheema by Shehbaz Sharif, the minister challenged the PTI chief to prove allotment of just one plot, and demanded him to apologise to the Punjab CM and the nation, in case of failure to substantiate his allegations.
He said that there is no example of silly things spoken against civil servants today. "Civil servants cannot issue statements legally and constitutionally. Career officers have worked honestly throughout their lives."
Rana further accused Imran of misleading the nation, adding, "Cheema has presented complete record of purchase of 32 kanal land."
Regretting the use of such language against civil servants, he said that he apologises to them on behalf of the Punjab government, Muslim League-Nawaz and other political parties.
Commenting on Multan Metro Bus project, the minister said the Punjab government conducted thorough investigations pertaining to the project and a case was formally lodged against individuals involved in a fraud.