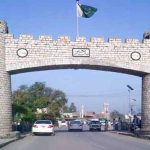 ISLAMABAD: Paksitan Tehreek-e-Insaf (PTI) Chairman Imran Khan on Saturday announced that party will hold intra-party elections on June 11.
PTI chairman announced the date after Central Executive Committee (CEC) meeting held in the capital on Saturday.
Earlier on April 27, the Election Commission of Pakistan(ECP) deprived PTI to use 'bat' as an electoral symbol after the party failed to conduct intra-party elections due to be held in 2016.
The ECP said in a letter, the matter of the allotment of symbols was place before the ECP, which held that "the symbol BAT may not be allotted to PTI in future elections till completion of intra-party elections and fulfilment of legal requirement by the party".
After ECP decission, the notice has been circulated to the offices of provincial election commissions in all four provinces reportedly.