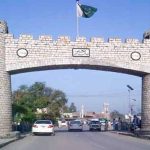 ISLAMABAD: Pakistan Tehreek-e-Insaf (PTI) Chairman Imran Khan on Friday announced countrywide rallies to demand the resignation of the Prime Minister Nawaz Sharif following the Supreme Court verdict in Panamagate case.
Addressing an anti-Nawaz rally in Islamabad's Parade Ground, Imran Khan dared the Sharif family to take him to court over the matter and he will disclose the name after getting protection for the man.
"I will name the person who offered me Rs 10 billion on behalf of Sharif family if Sharif brothers take me to court over the matter," he said.
Imran Khan called for social boycott of Prime Minister Nawaz Sharif over corruption.
"I call professionals, laborers and all to come out and give a strong message to all these failed institutions. Wherever you are, whatever you do, stand up against corruption, raise the slogan of go Nawaz go," Khan said while addressing a mammoth gathering in Islamabad.
"I appeal to the nation to stand up against corruption and join me in our protests against Nawaz Sharif," he said. "I pray to Allah Almighty to turn Pakistan into a great nation."
He announced that he would hold public meetings in Nowshehra, Sialkot and Karachi.
"When I was young, this county was on road to become a really great one. We had a rank, a status. When Ayub Khan went to America, he was greeted at the airport by the US President," he said.
"I pray that we become a nation that a green passport holder doesn't face segregation in queues. I pray to Allah to make this nation into the great one that it was on road to becoming."
"I visited the US a few years back, I, who is a well-known Pakistani abroad, was stopped for 6 hours at the airport. On my second trip, I was stopped for four years. When this happens to a well-known Pakistani, I can understand what a common Pakistani will have to face."
"When a government doesn't respect its citizens, the world doesn't."
He lamented that Pakistani government did not bother to protest the treatment meted out to him at the US airport.
"When India's Shah Rukh Khan was stopped, the Indian government made a complaint and US authorities had to apologize."
"The Sharifs have claimed that they will go to the courts against my claim that I was offered 10 billion not to pursue Panama case. I haven't named the person who came to me with the offer. They will conspire against him if I do.
"They classified me as a terrorist and filed false charges against PTI leadership, how'd they spare him?
"Take me to the court, I will take protection for that man and then disclose his name. Whatsoever be the case, who doesn't know if they have been involved in corruption for past 30 years or not."
Two judges said Nawaz Sharif is neither sadiq nor amin and three said there was the need to investigate. The "motoo" gang was celebrating the verdict.
"I was thinking their kids would ask them why are you distributing sweets because the PM has been declared a liar
Nawaz Sharif and Shahbaz Sharif what did you give this nation except for bribery and buying everyone.
Nawaz Sharif and Shahbaz Sharif you both should be ashamed of saying that you will drag me to court for it.
"Nawaz Sharif doesn't even have the courage to tell Modi to stop terrorism."
Indian steel tycoon Jindal said Nawaz Sharif wants to befriend India but Pakistani Army doesn't agree to it. "Have you ever heard any indian minister saying anything against their armed institutions?"
"How can Nawaz Sharif say anyone to not be corrupt when he doesn't have the moral authority to do so. When judges rejected the qatari letters, when NS proved as a liar, how can he continue being a PM."
"You're paying upto 40% taxes on everyrhing. This taxation makes the poor. "Common people don't even know what the corruption is, let me make you understand. A poor farmer and Imran Khan both pay the same taxes, is it a system of justice?