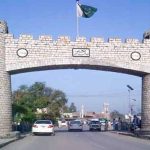 LAHORE: Pakistan Tehreek-e-Insaf (PTI) Chairman Imran Khan has announced to shutdown Islamabad after Muharram and said that his party would not let Prime Minister Nawaz Sharif rule the country after the month of Muharram.
While addressing a rally in Raiwind, Imran Khan claimed to shut the federal capital down as part of protest against the alleged government after Muharram. "We will not hold any more jalsas due to the tense border situation as we support our armed forces," Khan told a mammoth gathering of supporters at Raiwnd on Friday night. "We will now go to Islamabad after Muharram and paralyze the government," he said. "I will never give up unless Nawaz Sharif is ousted from power," he said.
"We are going to give Nawaz Sharif time till Muharram to present himself for accountability," he said. "We will not let the coward rule this country. We don't accept Nawaz Sharif our rulers," Khan said.
The PTI chief said that he would soon announce the date of Islamabad march.
Khan started off by thanking the participants, giving a special mention to women members for showing up at the demonstration. He lauded the members for making their presence sure in neighbourhood of "pharaoh" of the time, referring to Prime Minister Nawaz Sharif. He said that enthusiasts of PTI broke the shackles of fear in reign of PML-N.
He said that the nation was witnessing a time that signified 'fall' of the current rulers which according to him was not far.
Over Rs 8.5 billion were spent in the past eight years to maintain security of Jati Umra, he complained. Khan said that billions of Rupees, paid by the people in name of taxes were spent to built roads in Lahore and welfare projects were marginalized.
PTI Chairman alleged the premier of snatching pieces of land in Raiwind. Billions of Rupees paid by the people in good faith which were to be spent on construction on hospitals and schools were utilized to pave roads, he said.
He said that wasting people's money, that they earned lawfully has made the government weakling.
Khan referred to a digital presentation that was projected for visual aid of the onlookers while he criticised PML-N for its alleged corruption. Khan maintained silence for a minute when an audio clip from an interview recording of Maryam Nawaz, premier s daughter was played.
Khan demanded the Chairman of National Accountability Bureau to answer to the people on why the department did not take action against premier s alleged looting.
He accused the government of shaping up a system which allegedly puts the innocent behind the bar while criminals enjoy being at large.
He highlighted a statement of premier's wife, Kulsoom Nawaz that was given on April 10, 2000 as he attempted to draw contradictions with interviews given later on.
Imran Khan also censured former dictator, Pervez Musharraf during his speech by saying that he damaged the country on both economical and institutional levels.
Khan has challenged the Prime Minister to conduct a bigger rally than PTI at Minar-e-Pakistan.
PTI chief stated in his address that using coercive forces was not a solution to any outstanding issue between India and Pakistan. Dubbing Modi a prejudiced man, he said that not every Pakistani preferred lucrative businesses over national interest unlike Nawaz Sharif.
Victimised people of the occupied valley of Kashmir have been rendering sacrifices of their lives for past 26 years, he said.
Imran Khan said that he hoped Modi would devise policies deviant of those that he had exercised while being in power in Gujrat before assuming charge as premier.
Not every Pakistani was Nawaz Sharif, he reiterated.
Khan said: "Beware Modi! Pakistani nation is united." The entire nation was standing besides the soldiers guarding the Line of Control, Chairman of PTI said.
Pakistan Tehreek-e-Insaf has been demanding the institutions to join its call for accountability of those ruling the country starting with Prime Minister Nawaz Sharif and his family ever since Panama Papers named premier's daughter, Maryam Safdar and his two sons over owning at least three shell companies.
It was revealed earlier this year that 'sensitive' documents were leaked from database of a Panama-based law firm, registered under the name of Mossack Fonseca, which were studied by International Consortium of Investigative Journalists.
The documents that named at least 140 different former as well incumbent leaders of the world were published by Panama Papers in April.
The alliance of different opposition parties which ensued saw the offshore companies as means to stash wealth abroad and evade taxes. The political parties including PTI demanded probe of accumulation of wealth by the premier under the Supreme Court.
Leader of the Opposition in National Assembly, Khurshid Shah boycotted sessions of the assembly as the arguments were shaped into a deadlock.
However, over premier's offer, a parliamentary committee was put together that was tasked with forming joint Terms of References, agreed over by both six members of the opposition and the government each that the committee was comprised of.
After several meetings of the committee over a course of roughly three months, analysts started to believe that the heat had fiddled out in the issue as no solution was derived off the understanding.
Putting together joint TORs remains a task to be done till date.
Imran Khan had announced to carry out rallies in a number of cities in different provinces as a result of undone probe earlier this year.
The political party mobilised workers and activists, calling to hold the premier and his family accountable among other leaders of the country and convened gatherings in Islamabad, Lahore, Peshawar, Rawalpindi, Bannu and other areas under the name of 'Ehtesaab' (accountability) movement.