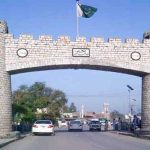 ISLAMABAD: Chairman Pakistan Tehrik-e-Insaf (PTI) Imran Khan on Thursday announced Islamabad shutdown on October 30 and vowed that they not leave Islamabad until Prime Minister Nawaz Sharif resignation or present himself for accountability. He appealed masses to participate in Islamabad sit-in for accountability of corrupt rulers and build new Pakistan.
Talking to media, the PTI chairman asked the Prime Minister to tender his resignation and present himself for accountability in the wake of the Panama Papers disclosures. He suggested that Nawaz Sharif could also choose any member of his party in the House to replace him as premier.Imran Khan admits that he doesn't consider himself to be a good politician like Asif Ali Zardari, Maulana Fazlur Rehman or Nawaz Sharif.
Khan defended his party's decision to pull out of the joint session of Parliament convened to discuss the Kashmir issue and escalation of ties with India. He said that most of his party men were in favour of attending the session, but he overruled the decision. "First of all, Nawaz Sharif has been proved a criminal according to the Panama Leaks. I am, therefore, not prepared to accept a criminal as our prime minister," he said.
"Secondly, Shah Mahmood Qureshi had already attended the meeting of parliamentary leaders, which had given a strong message of solidarity and unity," he pointed out.
Khan said that the speeches made in the joint session had in fact harmed the unity expressed by party's leaders.
"Bilawal Bhutto publicly called Nawaz Sharif a friend of Modi and a thief and yet he was gladly shaking hands with the prime minister in the parliament,' he said, adding he cannot be such a hypocrite or a big politician.
"I was accused of being a non-patriotic politician. Are these people patriotic whose children are living abroad and they are making money in Pakistan," he said.
The PTI chief accused opposition leader Syed Khursheed Shah of being on payroll of Nawaz Sharif.
Dubbing Nawaz Sharif and Asif Ali Zardari as kings of corruption, he called on the PPP to distance himself from the party's co-chairman.
"Everybody is aware that Syed Khursheed Shah is facing allegations of corruption," he said.
He announced that PTI would shut down Islamabad on October 30. "We fully back Kashmiris' right to self-determination and sent Shah Mehmood Qureshi on Monday to meeting of the parliamentary parties' heads," said Imran, questioning if there was anything else left for discussion in the joint session of the parliament. He said that Nawaz Sharif had lost the moral authority to continue as the prime minister and that Tehreek-i-Insaf would no longer endorse this parliament.