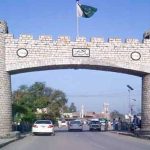 LAHORE : Chairman PTI Imran Khan has announced "Jail Bharo Movement", directing the party workers to be ready for movement to fill the jails.
In a video message, the PTI chairman said that the government had made a plan to arrest him. He said that the PTI workers and the nation should prepare for the "Jail Bharo Tehreek" and everyone should wait for his call.
Imran Khan said that the government of thieves had been imposed on Pakistan under conspiracy. He said that the government was running away from the elections, as it was registering cases against its opponents.  Shahbaz Gill, Azam Swati and Fawad Chaudhry were arrested by the government, he said, adding that Azam Swati was tortured in front of hi children and grand daughters while Fawad Chaudhry was arrested early morning. He said that those who spoke against regime change were being oppressed.
چیئرمین عمران خان کا جیل بھرو تحریک شروع کرنے کا اعلان! pic.twitter.com/b0ibmXpmA0

— PTI (@PTIofficial) February 4, 2023
He said that the present government had failed to control inflation in the country. When no trust motion was moved against the PTI government, the dollar was of Rs 178 while today the dollar value has increased by Rs 100 in 9 months.
He said that political stability was a must for economic stability in the country. He said that despite of 18 days after dissolution of the provincial assemblies by PTI, the date for elections has not yet been announced.
Imran Khan said that the rulers were not worried about the country's economy as they had shifted their money abroad, adding that the government has no roadmap to fix the country's economy.