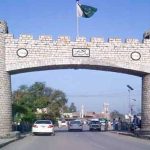 ISLAMABAD: Pakistan Tehreek-e-Insaf (PTI) Chairman Imran Khan on Friday welcomed Chief Justice of Pakistan (CJP) Mian Saqib Nisar's ruling regarding abuse of public funds.
He was referring to CJP's ruling and action against the removal of a park to widen way leading to former finance minister Ishaq Dar.
In his twitter message, the PTI Chief demanded that such notice should also be taken in cases of the Sharif and Zardari families.
He wrote, "CJP should take notice of this in the case of Sharifs, Zardaris & all those in positions of power using tax payer money & taking over public spaces for personal benefit".
Earlier on Thursday, CJP had directed Lahore Development Authority (LDA) to restore the park in 10 days that was uprooted over the orders of Ishaq Dar for the construction of road outside his residence.