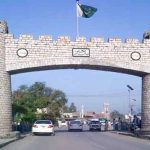 ISLAMABAD: Pakistan Tehrik-e-Insaf (PTI) leader Shah Mehmood Qureshi has claimed that Chairman Imran Khan has accepted BNP-Mengal chief's six-point agenda.
A meeting between the two leaders is expected soon, said Qureshi. "We are also having talks with Shahzain Bugti."
On August 2, Mengal met a PTI delegation led by Naeemul Haq and PTI Balochistan President Sardar Yar Muhammad Rind at Balochistan House in Islamabad and laid out the conditions for extending his party's support in the assemblies.
BNP-Mengal has three seats in National Assembly and seven in the Balochistan Assembly.
Mengal's six-point agenda presented to the PTI delegation includes a demand for recovery of missing persons in the province.
He said politics is based on principles not relations. Our stance is simple, whoever can assure us that they will work for the betterment of Balochistan has our support, he said.