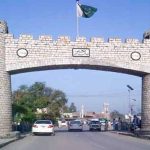 After weeks of street campaigning across several cities of Punjab and Khyber Pakhtunkhwa (KP, the Pakistan Tehreek-e-Insaf (PTI) long march is due for a 'climax' at the Rawalpindi rally in which he has claimed to give "give surprise to everyone".
"My life is in danger and despite being injured I am going to Rawalpindi for the nation, my nation will come to Pindi for me," he was quoted as saying in a tweet by the PTI. This would be Imran's first public appearance at a rally in the garrison city after surviving an apparent assassination attempt during Azadi March in Wazirabad earlier this month.
After getting discharged from the hospital, the former prime minister had been addressing party workers via video link.
Earlier this week, Imran claimed that the Pakistan Democratic Movement government had approached the former ruling party for talks. "I am all set to give a surprise to everyone on November 26," he had said.
The snap elections demand has been the bone of contention between the PTI and the coalition government as Imran has made it a pre-requisite for any talks with the PDM—a demand which the government has denied to accept.
Interior Minister Rana Sanaullah urged Imran to postpone the long march in view of "threats" to his life. He also advised him to return to Parliament for the betterment of the economy and political stability.
PTI's Lahore cavalcade changes route
The cavalcade of PTI had to make an alternate route for their 'Azadi March' after the motorway towards Islamabad was closed by the highway police due to fog on Friday night.
It would now arrive in Rawalpindi through Sagian Pull, GT Road, party leader Yasmin Rashid said in a statement. Hammad Azhar would lead the party procession from Gujranwala and Musarrat Cheema from Saddar Gol Chakar in Lahore.
"The motorway, M2, has been closed from Lahore to Sheikhupura due to heavy fog while the Lahore Sialkot Motorway has been closed from Muridke to Sambaryal," a spokesperson of the motorway police said in an official handout.