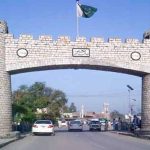 ISLAMABAD: New York Times wrote that Prime Minister in waiting Imran Khan could use his fame and charisma to reset Pakistan's troubled relations with the West.
In an article, the paper said Imran Khan had the best chance to reshape Pakistan's image.
New York Times said that after recent election, Pakistan had reached a turning point that could possibly alter its dysfunctional trajectory.
The paper further wrote that Imran Khan had a better chance to change the country's narrative.
Noting that for decades it had been cast in turmoil by suicide bombers and extremist groups, NYT said that many parts of the country were safer today than they were a few years ago.
The situation is expected to further improve under the new leadership, the newspaper further wrote.