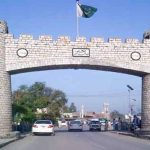 ISLAMABAD: Pakistan Tehreek-e-Insaf (PTI) chairman Imran Khan on Tuesday called an important meeting of the party leaders to discuss various options a head of long-awaited Panamagate case verdict to be announced on Thursday.
Imran Khan will chair the party leadership meeting at Bani Gala today. All the central leaders of the party are invited to the meeting. Important decisions are expected to take place during the meeting in the wake of Panamagate case verdict.
Meanwhile, Pakistan People's Party (PPP) leader Asif Ali Zardari also discussed the case with his son and party heir Bilawal Bhutto Zardari. Asif Zardari and Bilawal have also called a meeting of senior party leaders on April 20.
Meanwhile, Jamaat Islami (JI) chief Siraj ul-Haq has said that the decision would be a precursor to major changes in the country while Pak Sarzameen Party (PSP) chief Mustafa Kamal declined from commenting on the issue.