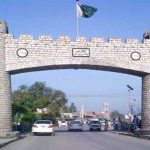 ISLAMABAD: Pakistan Tehreek-e-Insaf (PTI) chief and PM-designate Imran Khan on Sunday convened huddle of PTI's parliamentary party to hold consultation over voting in National Assembly for speaker, deputy speaker and prime minister.
Imran Khan will preside over the meeting which is going to held in Islamabad's private hotel.
Khan will issue guidelines to newly elected members of NA and will also take them into confidence. Shah Mahmood Qureshi—during the same huddle—will brief members about the procedure of the voting for aforementioned slots.
Earlier today, Khan held in-depth discussions with the top brass of party over names for Punjab Chief Minister (CM) and formation of federal cabinet.
The Constitution makes it mandatory to convene NA session within 21 days of general elections. In the first session, newly elected members of the lower house of the parliament will take oath. Following this, the MNAs will go into voting to pick their speaker and deputy speaker.
The ballot for prime minister and opposition leader will held shortly after.
On the other hand, PTI's tally in NA has augmented to 158 after Election Commission of Pakistan (ECP) allotted reserved seats for women and minorities. Taking into account the numbers of coalition partners, PTI is well in position to form government in the Centre.