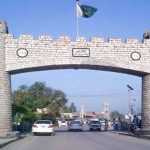 ISLAMABAD: Pakistan Tehreek-e-Insaf Chief Imran Khan on Tuesday revealed the names of 20 lawmakers who sold votes during the Senate elections.
While addressing a press conference in Islamabad, Imran Khan claimed that no other political party had ever dared to take action on the buying and selling of votes during the Senate election.
Imran claimed that between 30-40 votes were sold in the Senate elections.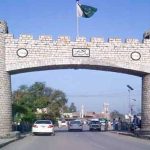 Imran Khan disclosed that among the female lawmakers who sold their votes are Nargis Ali, Dina Naz, Fauzia Bibi, Nasreen Hayat, and Khatoon Bibi.
Among the male lawmakers who were found guilty of horse-trading during the election of the Upper House of the Parliament were Sardar Idrees, Ubaid Mayar, Zahid Duranni, Abdul Haq, Qurban Khan, Amjad Afridi, Javed Bashir, Yasin Khali, Faisal Zaman, Mairaj Humayun, Babar Saleem, and Wajih Uz Zaman.
A charge sheet will be issued to the lawmakers to seek an explanation of their actions, Imran said, adding that their names will also be sent to the National Accountability Burea (NAB).
"The investigation committee will give proofs to NAB on how these lawmakers were bribed," the PTI chief said, challenging other parties to oust their corrupt members.