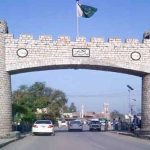 ISLAMABAD: Pakistan Tehreek-e-Insaf (PTI) Chairman Imran Khan has decided to form reconciliation committees to address the grievances of the workers who were denied party tickets.
The decision was made in a meeting chaired by party chief Imran Khan.
According to a party statement, PTI will allot tickets to better and stronger candidates in the next phase.
On Saturday, PTI workers protested outside Khan's Bani Gala residence over differences regarding issuing of tickets for the upcoming general election.
Alleging that the party "did not issue tickets on the basis of merit", dozens of workers gathered outside Imran's residence and rejected the issuance of ticket to Ghulam Sarwar Khan from NA-59.
They also demanded that Ajmal Raja be fielded from the Rawalpindi constituency.
Meanwhile, PTI leader Fawad Chaudhry claimed that the party has issued tickets to "strong candidates".
Some of the party leaders who could not secure tickets include Ali Mohammad Khan, Shoukat Yousafzai, Shehryar Afridi from Khyber Pakhtunkhwa.
Sharing his grievances, Khan Bahadur Dogar, who belongs to Faisalabad division of PTI, shared that he paid for the food of dharna participants in 2014.