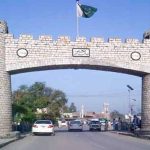 ISLAMABAD: The former prime minister Nawaz Sharif on Wednesday while expressing regret over Pakistan Tehreek-i-Insaf (PTI) leader Naeemul Haque for slapping Daniyal Aziz during a TV show said that PTI Chairman Imran Khan was responsible for slap culture.
Talking to media outside accountability court, Nawaz Sharif termed Imran Khan responsible for slap culture and added that it was the PTI Chief who laid the foundation of slap culture.
"What developmental work has been done by PTI in Khyber Pakhtunkhwa", he asked and said to reporters to tell him any significant achievement of PTI.
"What have they accomplished except protests and raising umpire's finger? Their own party members fought with each other in KP assembly", Nawaz Sharif criticized.
"Come in Punjab and we will show you what development is. According to UNDP, Punjab is ahead of KP in welfare system. Where are those one billion trees, 360 dams and 4000MW electricity in KP", he asked.
"The entire nation agrees with my statement", Nawaz Sharif said and added that the next elections would be held over the slogan 'give respect to vote'.